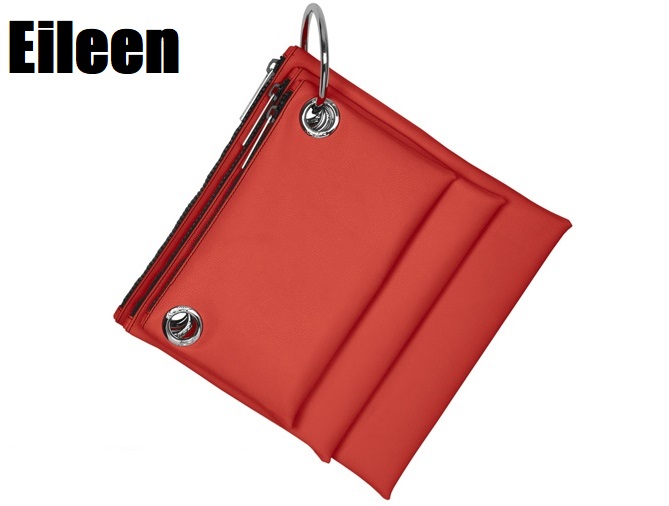 History and biographies have always fascinated me. The sources of inspiration for my projects, whether of architecture or design, are often female figures. Their stories speak of talent, vision, new languages ​​and an almost total absence of social recognition. For some years now, I have decided to link my design directly to their memory. The names of the Dampaì design objects-to-wear are a tribute to the female personalities that I feel closest to me.
One of these is the Irish designer and architect Eileen Gray (1878-1976).

It is right to remember her life and work, forgotten for too long.
To Eileen
Eileen Gray is considered to be one of the main figures of 20th century design.
She was stubborn, curious, and in constant search of elegant simplicity; with a reserved character, but also a sense of irony and the pleasure of play. She had aristocratic origins, and began her studies in painting and the decorative arts of the late nineteenth century, arriving after an intense journey in the heart of modern architecture. Openly bisexual, Gray had a long, important and intermittent relationship with the Romanian architect and writer Jean Badovici, fifteen years younger than she.
It is Badovici who introduced his friend Le Corbusier to her and they were the ones who pushed her towards architecture. Eileen began studying architecture with the help of Adrienne Gòrska (one of the first women graduates in architecture in France) and her partner and in 1924 began working with her on the house 'Au Bord De La Mer' which would become one of the posters of modern architecture, and a proclaimed National Monument by the French State: E-1027 in Cap Martin.
E-1027 was an idea by Gray and it was for her lover who designed it. E-1027: E stands for Eileen, 10 is Jean's J (the tenth letter of the alphabet), 2 is Badovici's B and 7 is Gray's G. Gray worked intensely on the project for 3 years, body and soul, calculating everything and also designing the furniture, the lights and choosing the colors: white and very light colors on all the walls. Badovici, only checked the progress of the work when he could.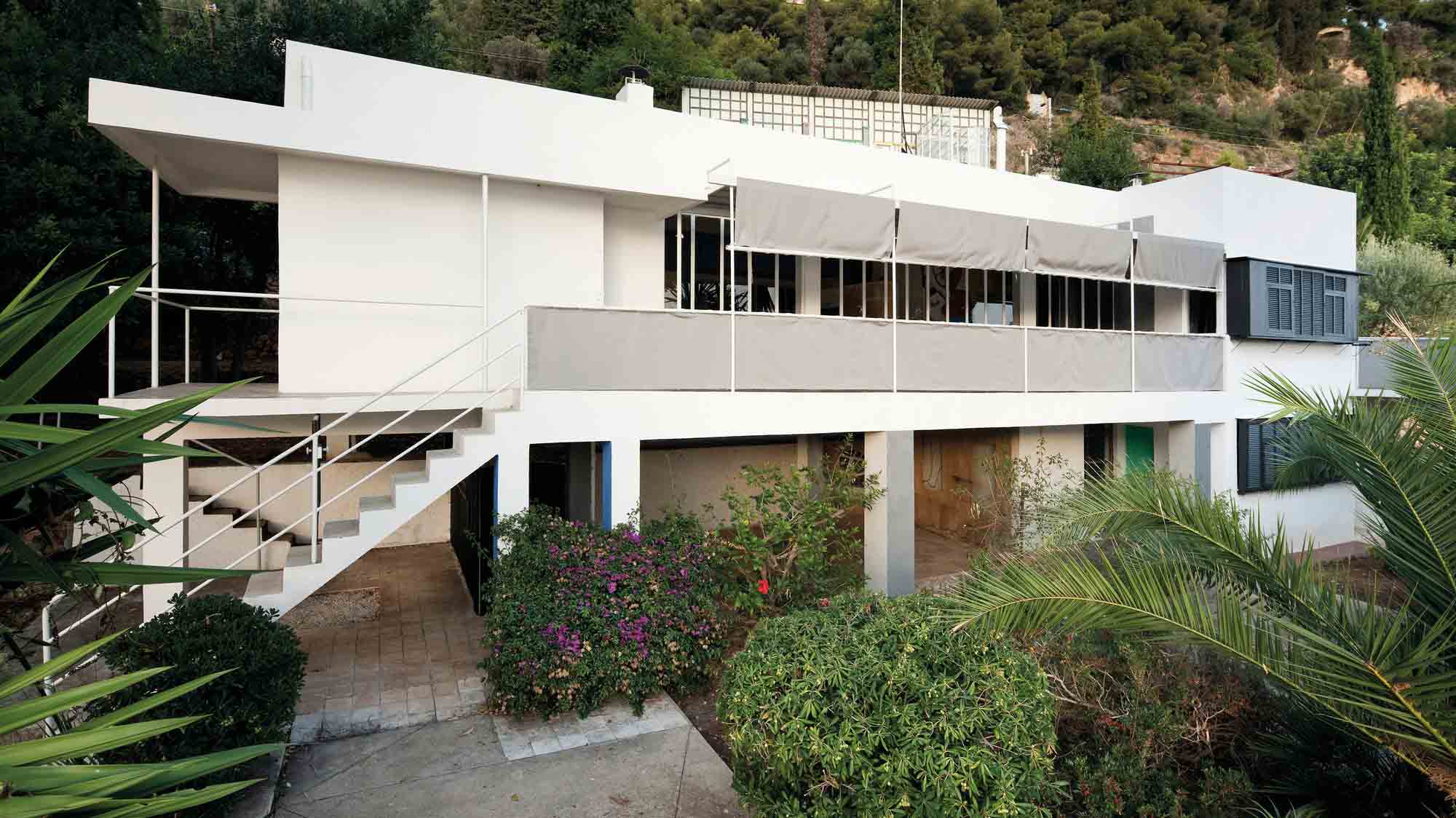 «

"A job acquires value only through the love it manages to manifest"

».
Le Corbusier developed a true obsession with E-1027. First of all he built a holiday home himself, the famous Cabanon hut, so close to E-1027 that it violates its privacy. Then, after the breakdown of the relationship between Gray and his friend Badovici, while Corbusier was his guest and on the once immaculate walls of E-1027, he created a series of eight murals alluding to the bisexuality of the designer. In addition, he did this while totally naked and took care to be photographed (hence one of the best known photos of Le Corbusier). Eileen was shocked and defined his act as vandalism, an offense against the original true simplicity of the design and would never set foot in the house again. That episode would contribute both to making history forget about her as the primary author of the project, and the history of architecture books attributing the construction of the house alternately to Le Corbusier or Jean Badovici.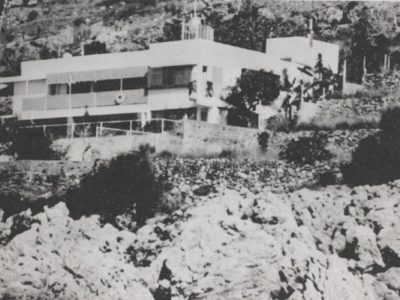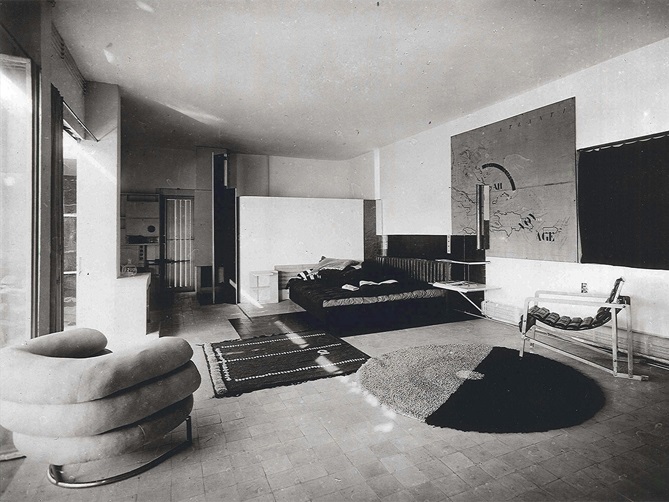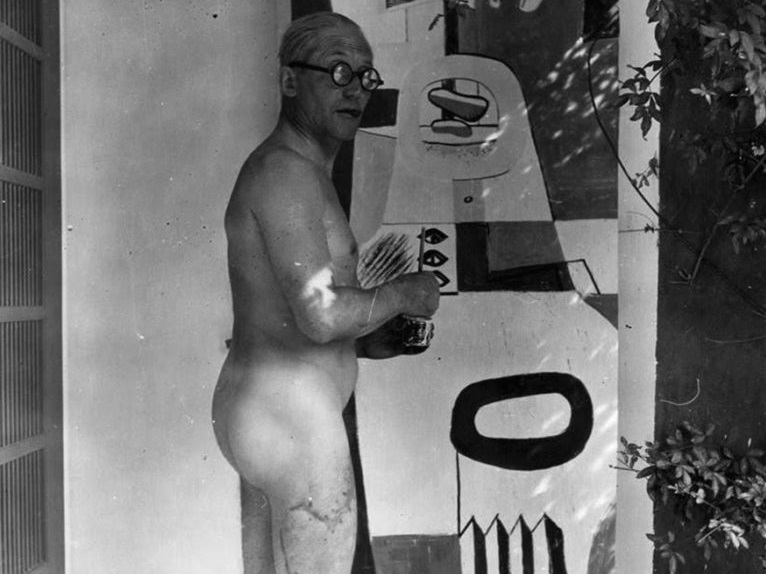 Gray continued to work and design, however, withdrawing from public life and leading a life away from the architecture and design establishment.
Full international recognition of Gray's work would only be in 1968 with an article by the critic Joseph Rykwert on Domus that re-evaluates her figure.
Eileen Gray died in 1976 in Paris in her home-studio at 21 rue de Buonaparte.
Her works are currently considered as valuable pieces of twentieth century design.
Beatriz Colomina, architectural historian, interpreting Le Corbusier's action from a psychiatric perspective, writes that it seems that "Le Corbusier wants to mark the territory, like a dog peeing on street corners; he wants to make his mark by erasing hers, by filling a white living room with colorful designs and putting his signature in a space that does not belong to him ".
Le Corbusier died in 1965 while swimming, a very short distance from E-1027.