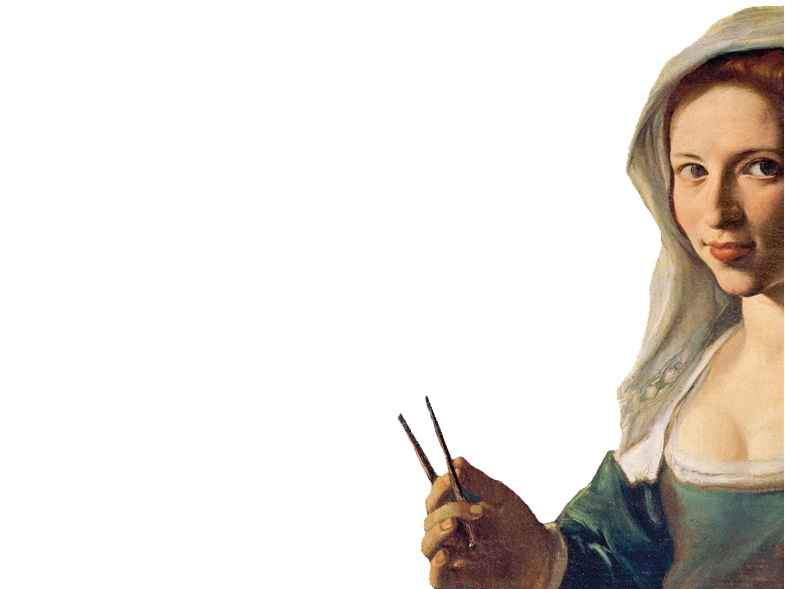 Particolare della copertina del romanzo "L'architettrice" di Melania Mazzucco
History and biographies have always fascinated me. The sources of inspiration for my projects, whether of architecture or design, are often female figures. Their stories speak of talent, vision, new languages ​​and an almost total absence of social recognition. For some years now, I have decided to link my design directly to their memory. The names of the Dampaì design objects-to-wear are a tribute to the female personalities that I feel closest to me.
Simona Giovannetti
One of these is Plautilla Bricci (1616 – 1705), the first female architect in history.
Melania Mazzucco, in her novel "The architect" (Einaudi, 2019), gives her the recognition due by relocating her in the place that she deserves, and not only in the pictorial and architectural panorama of the Baroque Rome of that time.
A Plautilla
We are in the first half of the seventeenth century, immersed in a Rome full of artistic and cultural ferments. Plautilla is the daughter of Giovanni Bricci, painter, draftsman, playwright, a witty, free and original man who satisfies his fervent curiosity by enriching a vast library of universal knowledge, something not common at the time for a representative of the working class. Giovanni educates his daughter in painting, encourages her in her work and introduces her to a creative environment frequented by unknown artists as well as illustrious personalities such as the eclectic Gian Lorenzo Bernini, Giovanni Romanelli known as Raffaellino, Pietro da Cortona, Salvator Rosa, the great Francesco Borromini. But it will be the meeting with Abbot Elpidio Benedetti that will change Plautilla's life. An intense and indissoluble bond forms that, between presences and absences, over time will see the initial passion transmute into a more complex and articulated feeling, made of deep friendship, esteem, mutual support, and shared planning.
Elpidio will later renounce his love to serve Cardinal Giulio Mazarin, and Plautilla will devote herself body and soul to art and architecture. Their paths will cross, once again, in the construction of an extraordinary residence on the Janiculum Hill, near Porta San Pancrazio: Villa Benedetta, named after their ideal daughter, but always called "del Vascello" for its bizarre shape with the prow that points towards the Vatican, immersed in a play of waves and with a spectacular view of the Eternal City. But it was Elpidio, who had trusted in Plautilla's genius for the design and execution of the villa, who obscured her name by mentioning her only as an assistant to her brother Basilio Bricci. "The world is not ready to accept that a woman builds a house for a man," he had told her. Plautilla understood, but without forgiving, because her work and her independence always counted for more than the ephemeral illusions to which we often surrender our feelings.
So that this memory is not lost, "our" Plautilla is dedicated to her. And to all women architects.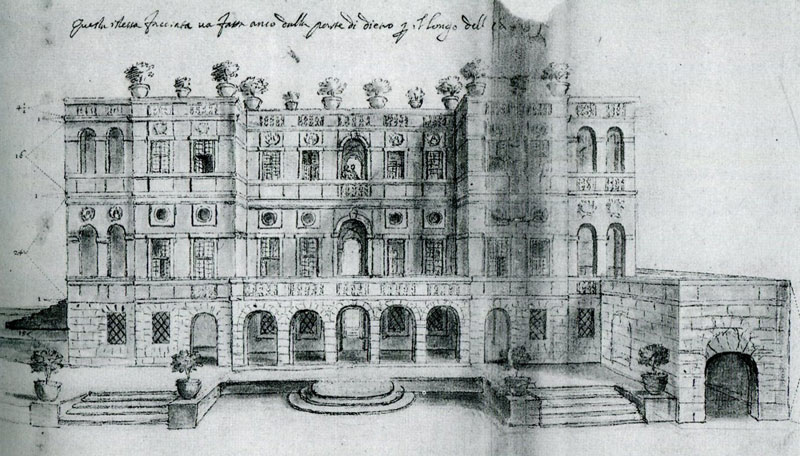 Disegno del Vascello – prospetto longitudinale 1663 – Archivio di Stato