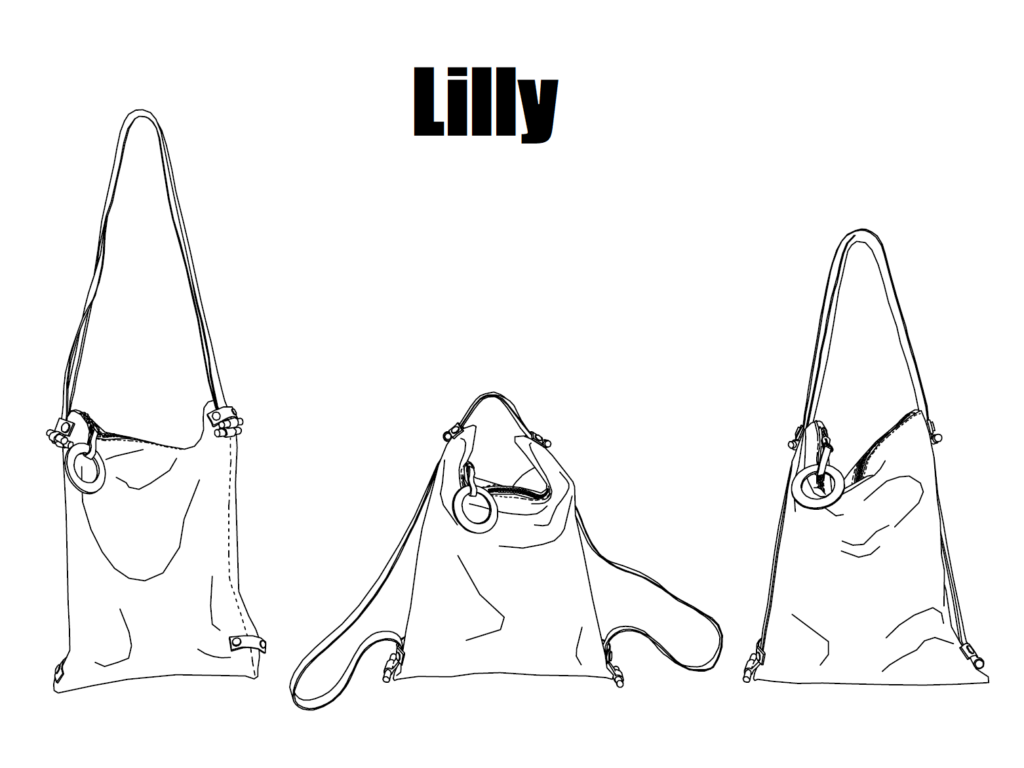 History and biographies have always fascinated me. The sources of inspiration for my projects, whether of architecture or design, are often female figures. Their stories speak of talent, vision, new languages, and an almost total absence of social recognition. For some years now, I have decided to link my design directly to their memory. The names of the Dampaì design objects-to-wear are a tribute to the female personalities that I feel closest to me.
One of these is the German designer Lilly Reich (1885 – 1947).
I like to remember her exemplary story.
To Lilly
A woman with a strong personality, Lilly trained in Vienna as a pupil of the architect Josef Hoffmann, and then became a partner and administrator to Mies van Der Rohe, whose name is linked to her fame.
Designing between textiles and architecture, Lilly specialized in upholstery, fabrics and clothes. She had a rare combination of artistic and organizational skills and became one of the reference points in the planning and creation of exhibitions and fairs, some of which have gone down in the history of both decorative art and architecture.
Together with Mies van der Rohe, she created modern and innovative projects, demonstrating a dy-namic use of materials, new shapes and conceptions of space both in new home models, such as the Villa Tugendhat (1928-30), and in large exhibitions such as Café Samtund Seide ( 1927), a space completely open but divided by curtain walls and fabric hanging from metal guides suspended in the air; or the Barcelona International Exhibition of 1929, which became famous precisely for the Mies pavilion and which was proof of the strength of the German textile industry.
Lilly published a text on fashion, proposing to launch a new way of dressing, sober and free of trin-kets.
"Clothes," she wrote, "are objects of use and not works of art … they must form a unitary whole with the woman who wears them, expressing their spirit and contributing to the enrichment of her soul and her way of feeling life".
When Mies van der Rohe became director of the Bauhaus Sole, Lilly Reich joined him and held the chair of Interior Design until the end of 1930. Unfortunately when Mies, having moved to the United States, became famous, he erased Lilly from his history, contributing to clouding her fame.
Lilly Reich is practically absent from common architectural history texts.