Description
Silicone 100% shoulder handbag.
A versatile bag, convertible into 3 different combinations depending on the position of the strap through the eyelets and fastenings.
Height cm. 48 – Width cm. 37
Finish: mat damask
Standard strap:
plastic chain, white color
Crust leather; black color
Cartier style steel chain with logo-ed closure
Acrylic chain; black, ivory or amber color
The price is for the bag with the standard plastic chain. We recommend buying  interchangeable straps and chains separately. Click here to go to the corresponding page
Dedicated to the architect Cini Boeri. Click here to go to Cini's story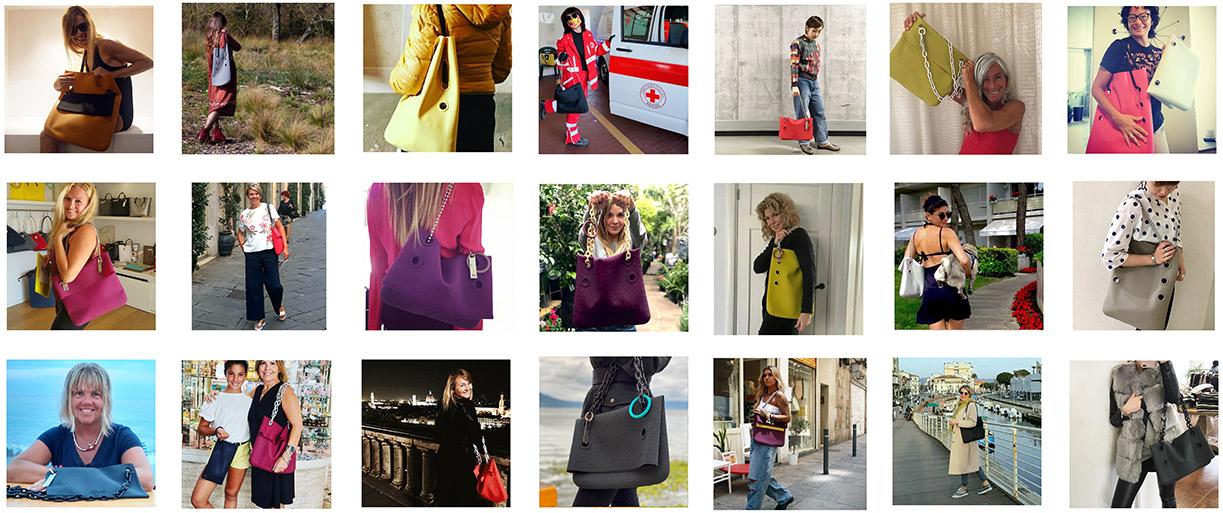 Abbiamo le clienti più belle del mondo!